Feb 14, 2014
Shayla Price, Advocate for College Affordability, shares her inspirational story behind her "Scholarship Winner, Earn Free Money Course"
You can find all the Podcast Episodes in iTunes by following this link: http://jbdcolley.com/OLPiTunes or listen to this episode in the player at the top of this post.
In this Week's Episode:
Interview: Shayla Price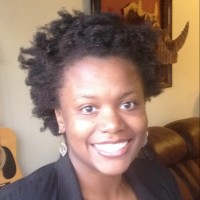 Spotlight Course: Scholarship Winner - Earn Free Money for College; - normally $79 but you can buy this course with 635% off for $29 by following this link. Alternatively go direct to Udemy.com and use Coupon Code "OLPScholarship" to get the same price without going through the Affiliate Programme.

Discount Code: OLPscholarship
Category: Education
Udemy Course Link: https://www.udemy.com/scholarship-winner-earn-free-money-for-college
Other Udemy Courses: n/a
Other Links: Shayla recommends "How to Negotiate Salary - The Negotiation Mindset" by Jim Hopkinson which you can find by following this link.

You can find Shayla's book, The Scholarship Search" on Amazon by following the links below.
Contact Details: You can find out more about Shayla on Twitter @shaylaprice or by emailing her info@shaylaprice.com
Marketing Tip of the Week: In this weeks Marketing Tip I explained the benefits of creating your own landing page on your website for your courses, even if you are hosting and selling them elsewhere.
Free Course of the Week: This week's Free Course Recommendation is "How to Pass Exams" by Sharon Hartle which you can find by following this link.
*** Full Disclosure: these are affiliate links. If you click on this link, you will not pay any more (you still get the full discount) but I will earn a Commission. If you do buy a course, please email me at john[at]jbdcolley[dot]com and tell me about it. I would love to thank you personnally for supporting The Online Learning Podcast! Don't forget you can still access the Course and the discount without going through the Affiliate Scheme by simply searching for the Course on Udemy and using the Coupon Code at Checkout in the normal way. If you do this, Udemy will receive their normal commission and the Course Creator will get the whole of the balance. It is entirely up to you :)
You can find out more about Online Courses at www.Udemy.com
iTunes Rating and Review
If you like this Podcast, please consider going to iTunes and leaving us a rating (5 Star if you think we are worth it) and a comment as this makes a HUGE difference to us on iTunes. If you do leave me a 5 Star Rating, email me john[at]jbdcolley[dot]com and I will send you a free coupon for my Udemy Course, Entrepreneurs Guide: An Introduction to Startups!